CHRONOLOGY






Ron Banks
1962-present*



Larry Demps
1962-1981


Larry Reed
1962-1968


Roderick Davis
1962-68

Robert Ellington
1964
(picture unavailable)


Elbert Wilkins
1962-1973



Willie Ford
1968-present*


Wee Gee Howard
1968-73; 1986-89


L. J. Reynolds
1973-81; 1986-present*


Lenny Mayes
1973-2004


"Bo" Henderson
1981


Craig Jones
1981-82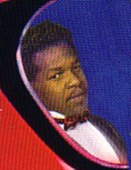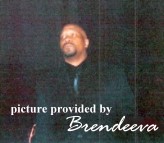 Steven Barnett-Boyd Winzell Kelly Michael Brock
1989-1994 1994- present* 2006 - present


*pictures courtesy of wenkiah


The first lineup of Dramatics contained Ron Banks, Larry Demps, Robert Ellington, Elbert Wilkins, and Larry Reed. Ellington left to continue his studies and Rod Davis took his place.

In 1968, Reed and Davis left the group. William Howard (Wee Gee) replaced Reed and Willie Ford replaced Davis.

Banks, Demps, Wilkins, Howard, and Ford are the first lineup of Dramatics to have a hit song.

In 1973, Wee Gee began to suffer from delusions of greatness. In other words, he wanted to be Mr. Everything of the Dramatics. He left the Dramatics, and his best friend, Wilkins, followed him.

L.J. Reynolds and Lenny Mayes replaced Howard and Wilkins in 1973.

Banks, Demps, Ford, Reynolds, and Mayes are the "Classic Dramatics", not to mention the most well-known lineup.

In 1981, Demps left to start a family. Reynolds quit the group for a solo career.

Barrington Henderson replaced Reynolds, but was never officially considered a Dramatic, because he came at a bad time, where all the group members were still trying to get over the fact that Reynolds had left the group. Henderson did not stay in the group long. He was replaced by Craig Jones. Years later, Henderson joined the Temptations

The Dramatics took a hiatus in 1982. The group disbanded for four years.

In 1986, Banks, Howard, Ford, Mayes, and Reynolds get together for a Dramatic Reunion, and decide to stay together as a group.

Animosity breaks out between Reynolds and Howard, and in 1989, Howard leaves. His replacement is Steve Barnett-Boyd.

Winzell Kelly replaces Barnett-Boyd in 1994. Apparently, Barnett-Boyd did not like the style of music that the Dramatics were doing, so he left to try something new.

Wee Gee Howard dies of a heart attack in February 2000. Elbert Wilkins died of a massive heart attack on December 13, 1992.



Lenny Mayes passed away November 2004

Ron Banks, Willie Ford, Michael Brock, L.J. Reynolds, and Winzell Kelly are the current Dramatics.
ABCs | Discography | Interview |Lyrics |Lenny Mayes
On the Road |Whatcha See Is Whatcha Get